Hungry for Snack Facts? Get Your Fill Here!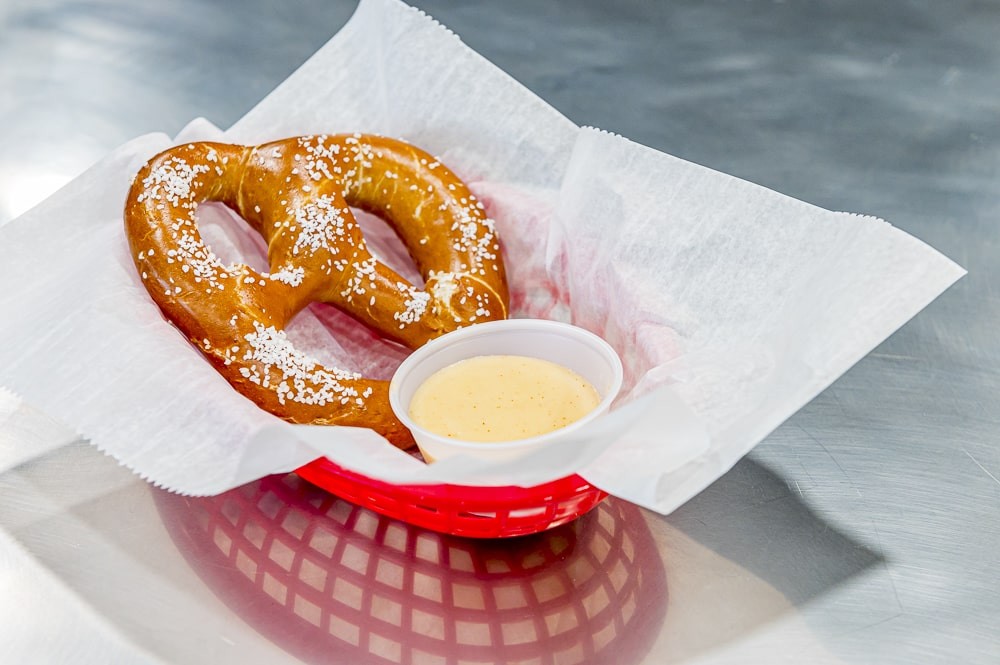 Who doesn't love to bite into a warm chewy pretzel or a cheesy slice of wood fired pizza? How about sinking your teeth into an old fashioned ice cream sandwich or a decadent whoopee pie? Americans sure do love their snack foods, yet how many people know the history and origins of these delightful morsels? At Pastime Pinball, we're all about educating people about classic pastimes! Our pinball machines have their own bios -- so it's only fair that our snacks get their own write-ups too!
Soft Pretzel: According to legend, an Italian monk created soft pretzels in 610 AD. He baked strips of dough folded into the shape of a child crossing its arms in prayer. Then he handed them out to children as rewards for good behavior. The doughy knots were such a hit that they spread across Europe during the Middle Ages. German immigrants brought them to America in the early 1800s, selling them from pushcarts in New York City and Philadelphia. In keeping with tradition, our soft baked pretzels are hand-crafted in Brooklyn, New York.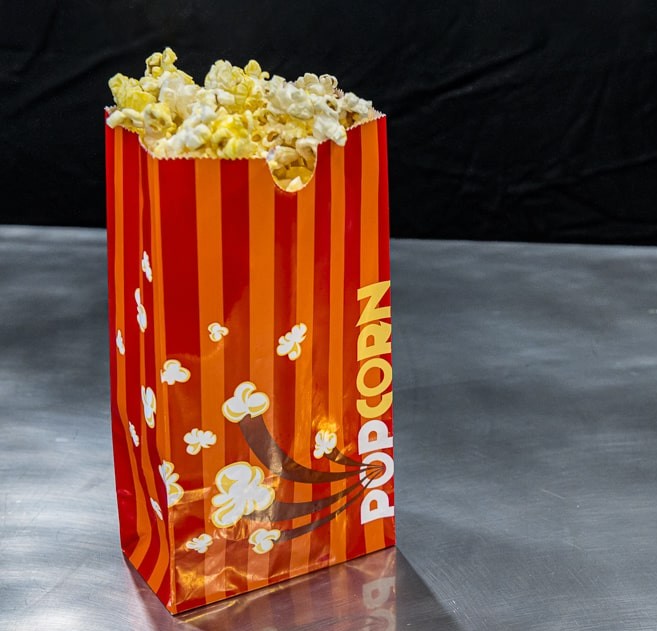 Popcorn: Popcorn is one of the oldest snack foods dating back thousands of years! It become a snack time staple in the late 1800s when the first commercial popcorn machine was invented in Chicago. Microwaveable popcorn joined the family one hundred years later. Not surprisingly the US is the world's biggest producer of popcorn with Americans consuming a whopping 13 billion quarts annually! Our popcorn is grown in the midwest and is non-GMO and certified kosher.
Hotdog: German immigrants brought wieners to New York in the 1860s, but it was a Polish immigrant who made them popular. Nathan Handwerker opened a hotdog stand in 1915 and brought affordable wieners to the masses with his Nathan's Famous. Ever since then hotdogs have been considered a fun summertime food, with Americans consuming over 20 billion dogs every year! We serve Hebrew National Franks made with premium cuts of 100% kosher beef.
Dixie Cup: Originally Dixie cups were nothing more than paper drinking vessels. They were invented in 1907 to replace communal cups in an effort to stop the spread of disease. In 1923 the company began filling the cups with two flavors of ice cream. The individual servings were an instantaneous success! While not actual Dixie cups, our premium cups come from Vermont's own Wilcox Ice Cream. In fact, back in the 1920s the Wilcox family made their ice cream right here in Manchester Village!
Ice Cream Sandwich: These cookie concoctions were originally made by hand in the early 1900s. They were sold on the boardwalk in Atlantic City, New Jersey and in pushcarts in New York City. Ice cream sandwiches were first mass produced in 1945 and sold at Forbes Field in Pittsburgh, Pennsylvania. Hundreds of ice cream novelties have come into existence since then but the humble ice cream sandwich remains a favorite!
Belgium Waffle: Waffles were first made in the Middle Ages and sold outside of churches in Belgium. Americans were introduced to the Belgium waffle (originally called Brussels waffle) at the 1964 World's Fair in Queens, New York. They were topped with fresh whipped cream and sliced strawberries and were an immediate hit! We've put our own twist on this treat by serving it on a stick drizzled with a decadent chocolate ganache.
Nachos & Cheese: Nachos Especiales, the forerunner of the ooey-gooey nachos we know today, were created in Mexico in 1943. Americans got their first taste of them in 1976 at a Texas Rangers baseball game concession stand in Arlington, Texas. While that "pump-able" cheese sauce is not technically cheese, ours is! We make our all-natural cheese sauce using Vermont cheddar cheese from New England's own Cabot Creamery. And we serve only organic tortilla chips!

Pizza: Southern Italian immigrants brought this inexpensive peasant food to the urban enclaves of America's northeast in the early 1900s. Made by hand in coal-fired ovens using local ingredients, pizza was an exclusively ethnic staple for decades. Then in 1945 an American GI stationed in Italy returned home craving pizza and built the first gas-fired pizza oven. It wasn't long before pizza chains like Pizza Hut and Dominos appeared. Luckily for us locally sourced handmade pizza — like the ones we serve from Sam's Wood Fired Pizza —still exists!
Whoopee Pie: The official state treat of Maine, whoopie pie is a sandwich of two chocolate cakes with creamy frosting in between. Legend has it that Amish bakers in Pennsylvania made them from leftover batter. When children found them in their lunch bags they would shout "whoopie!" The recipe migrated up north and in 1925 Labadie's Bakery opened in Lewiston, Maine and started selling them. Whoopee pie has been a New England phenomenon ever since!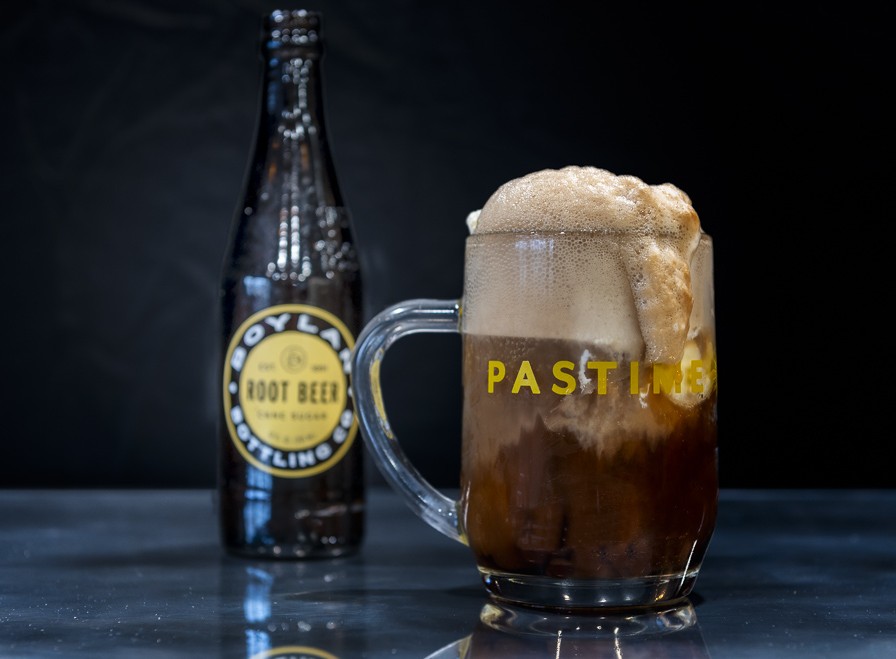 Root Beer Float: Frank J. Wisner, owner of Cripple Creek Brewing in Colorado, supposedly created this refreshing treat in 1893. He was inspired by snowy peaks on Cow Mountain that looked to him like ice cream floating in soda. So he went home, combined root beer and vanilla ice cream and called his concoction a Black Cow. Our root beer floats are made with Boylan's Root Beer from New York and Vermont's own premium Wilcox ice cream.